1.Product specification
A VE damper is composed of two steel plates filled with high viscoelastic material, so there is no need for it to be installed in a specific position.
2.Amazingly lessening the vibration
From the mild shaking of the wind to the severe shaking of an earthquake, the VE damper, which is composed of dissipation material can both provide the properties and the stiffness (k value) of the damper (c value). The dashpot can effectively reduce the acceleration and the magnitude of shaking produced by an earthquake. The stiffness can obviously diminish the displacement from an earthquake. Thus, the occurrence of cracks and water leaks can be diminished.
3.The freedom of the design
Depending on the magnitude and the feature of the structure, engineers can freely design the device.
4.Durable
Viscoelastic material is very durable and can undergo many years without any change, so it is not necessary to conduct regular maintenance.
Features:
It is made of high molecule hybrid materials and steel plates. Aging and leaking do not occur. The energy dissipation interface is durable and can last many years. It is need to maintenance.
Shaking of multi-storey buildings from an earthquake or strong wind causing deformation of the beam is offset by the resistance plate and the fixed interface, to eliminate the relative movements by absorbing the shock energy.
Control the magnitude of structural deformation and acceleration response simultaneously.
Provide sufficient open space and fulfill requirements.
Dissipate earthquake energy via the materials' shear strain.
Because the device is a thin wall type, it can be incorporated into the interior design and produced according to customer needs.
---
 Diagram:
---
Photos: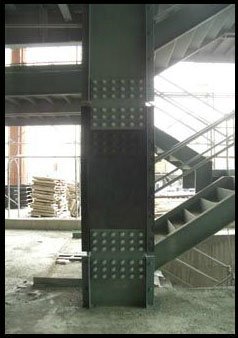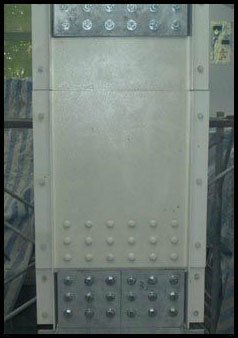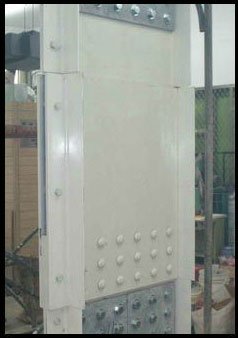 ---
Experiment: