We committed all our energy to develop an intellectual damper with real-time monitoring and alarm system. We are the first and the only company to have developed such an advanced technology in Taiwan. The damper combined with a monitoring alarm system not only provides the benefit of energy dissipation, but also monitors the displacement of the damper.
The advantage of our monitoring system:
Real time-sends a message as soon as the incident occurrs.
Simple-sends back data relating the actual deformation .
Active-automatically returns the data without anyone being at the scene.
Economy-innovative with a low price.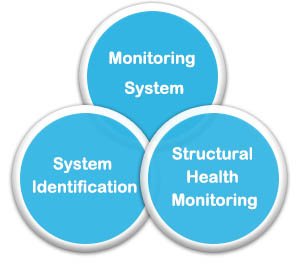 1. Able to set the range of the displacement monitored
2. After giving the alarm, the time and magnitude of the displacement are recorded
3. The alarm can be reset and the recorded information stored. 
4. The monitored spots can be customized to need 
DATA PROCESSING SYSTEM
5. The software for real-time displacement monitoring
6. Display and print the historical data in graph-form
7. Integrate the data of the displacement into the system library
8. Display real-time spectra curve via remote control
9. Cloud Monitor Server System
---
Taiwan is located on a seismic plate. Earthquakes occur frequently every year. Due to the increase of population and high-rise buildings, the evaluation of structure's seismic capacity is becoming more and more important. Installing the intellectual real-time displacement alarming system can provide a safer environment by recording the seismic response of a structure and judging the data provided by the system.
---
 Schematic diagram
---
Product Features:
Displacement sensor system

Able to set the range of the monitored area
Record the moment and the magnitude of the displacement
Able to stop the alarm and store the range of the displacement
Instantly display the spectra of the dynamic displacement
The monitored areas can be customized according to need

DATA PROCESSING SYSTEM

The software for real-time displacement monitoring
Displaying and printing the displacement curve of the historical data

Central system

Integrating the data of the displacement
Displaying real-time spectra curve via remote control
Cloud Monitor Server System