Large-scale civil engineering structures are costly and the life cycle of the structures is longer than decades, even centuries. The strength of structures will be reduced because of environmental erosion, materials Aging, long - term effects of load, etc., that will causes to reduce to the disaster resistance of the structures.。
Installing the Structure Identification System in the important structures and recording the damage degree of the structures is significant for making the strategic decision detection about detection or reinforcement of the structures.
The components of Structure identification System:
The Structure identification System is combined with data transmission and data collectionelements, the software of damage identification and reliability prediction, and the remote control system. The Structure identification System consists of sensors, data capture processing and storage system, structural safety evaluation system, long-distance transmission system, and remote control and data management system.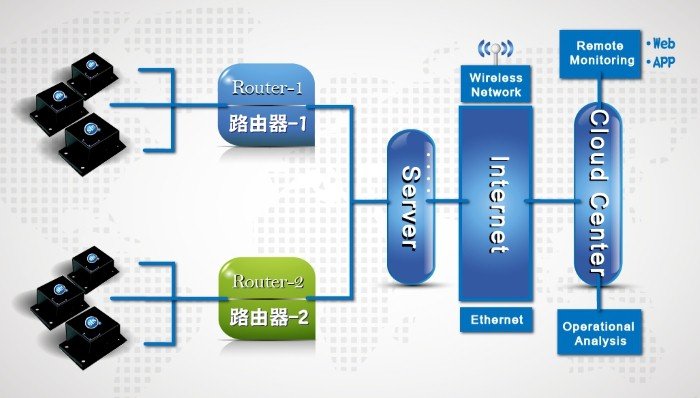 Structure Identification System:
The main advantage is that using low frequency six-axis accelerometers with big-data database to effectively collect and analyze data by the procedure for filtering and FFT, and save data in the control center, conducing to data analysis and safety assessment in the future.
The applications of Structure Identification System:
The analysis after the earthquake and abnormal warning about slope, bridge, factory building, machine, tunnel, building.